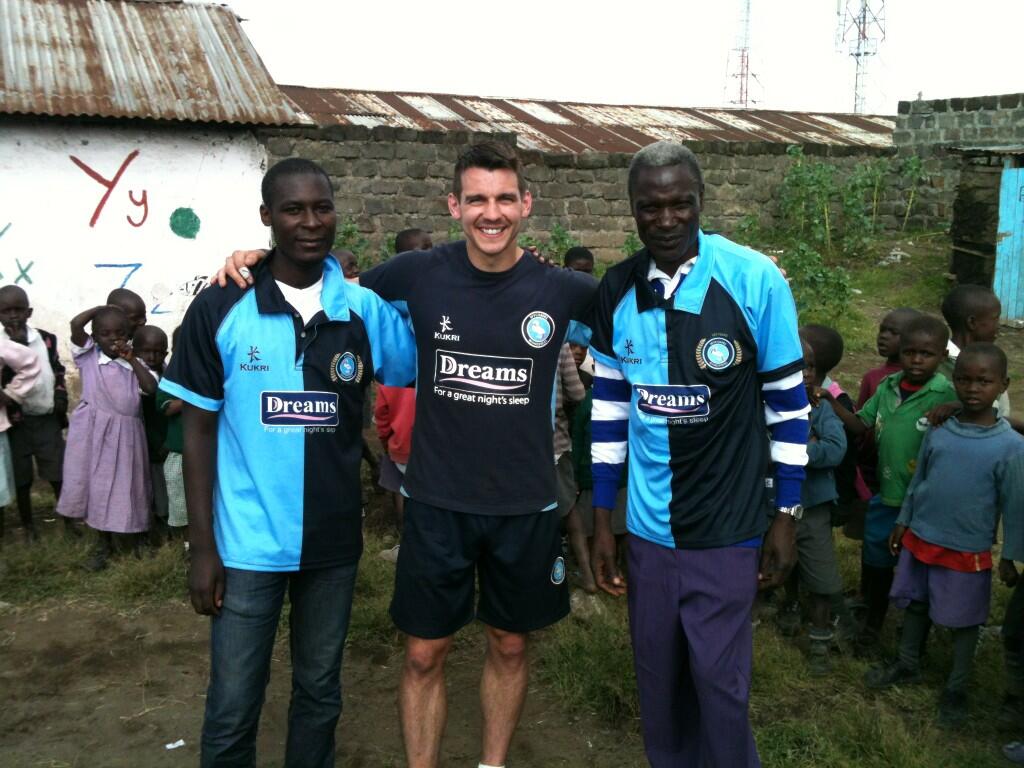 The group of WWFC office staff and supporters led by the club's longest serving player Matt Bloomfield have done a lot of great work in Nakuru, Kenya this week in a community project.
They have now completed their schedule of works in the school. Very much to the fore has been Matt Bloomfield who we are told "has been outstanding, working harder than anyone and keeping morale high"
You can read Matt's first blog here on the Official Club Website.
Day Two Blog Here   Day Three Blog Here   
Day Four Blog Here  Day Five Blog Here
Day Six Blog Here     Days Seven and Eight Blog Here
You can find other news on Twitter @BluesinKenya where 'Blooms' has posted the following:-
The farewell dinner was a fitting end to an amazing trip.These guys have done our club proud and I am privileged to have been part of it. MB

– Blues in Kenya 2013 (@BluesInKenya) June 9, 2013
Visiting the slums today was such a humbling experience.Blind mother looking after 3 kids in a slum the size of a small room.What a lady.MB

— Blues In Kenya 2013 (@BluesInKenya) June 6, 2013 
The team are all working so hard,I'm so proud to be a part of it and we are spreading the #wwfc word.These guys are making a difference MB

— Blues In Kenya 2013 (@BluesInKenya) June 5, 2013